TheAdvisory is the UK's oldest advice and support resource for home sellers.
We're here to give you straight-talking expert advice on:
How best to sell your house for the highest possible price.
How best to choose the best estate agent for you sale.
How best to choose your conveyancing solicitor.
How best to get your sale back on course if it hits the rocks.
How best to stay safe if you need to sell fast.
Our mission
To protect the public from the financial loss and distress caused by unethical industry practices.
What we believe
We believe many home sellers undersell (and they don't even know it).
We believe the best high street estate agents provide the gold standard method of sale.
We believe that if you want the best possible sale, nothing but the truth will do.
We believe there is a deeply dysfunctional relationship* between the estate agency industry and the general public.
We believe this dysfunction prevents the consistent provision of honest accurate advice from being commercially viable (for many estate agents).
We believe the better informed vendors are, the more likely they will recognise and instruct estate agents that are brutally honest.
We believe first-class (and brutally honest) local estate agents are the custodians of their local market's good health – They make deals happen – They keep people moving.
We believe the health of the UK property market greatly impacts the wider economy, and so all stakeholders should want first-class (and brutally honest) local agents to survive, and thrive in order for them to carry on their important (but often unrecognised) work as the custodians on the ground at a local level.
*The dysfunctional relationship at work: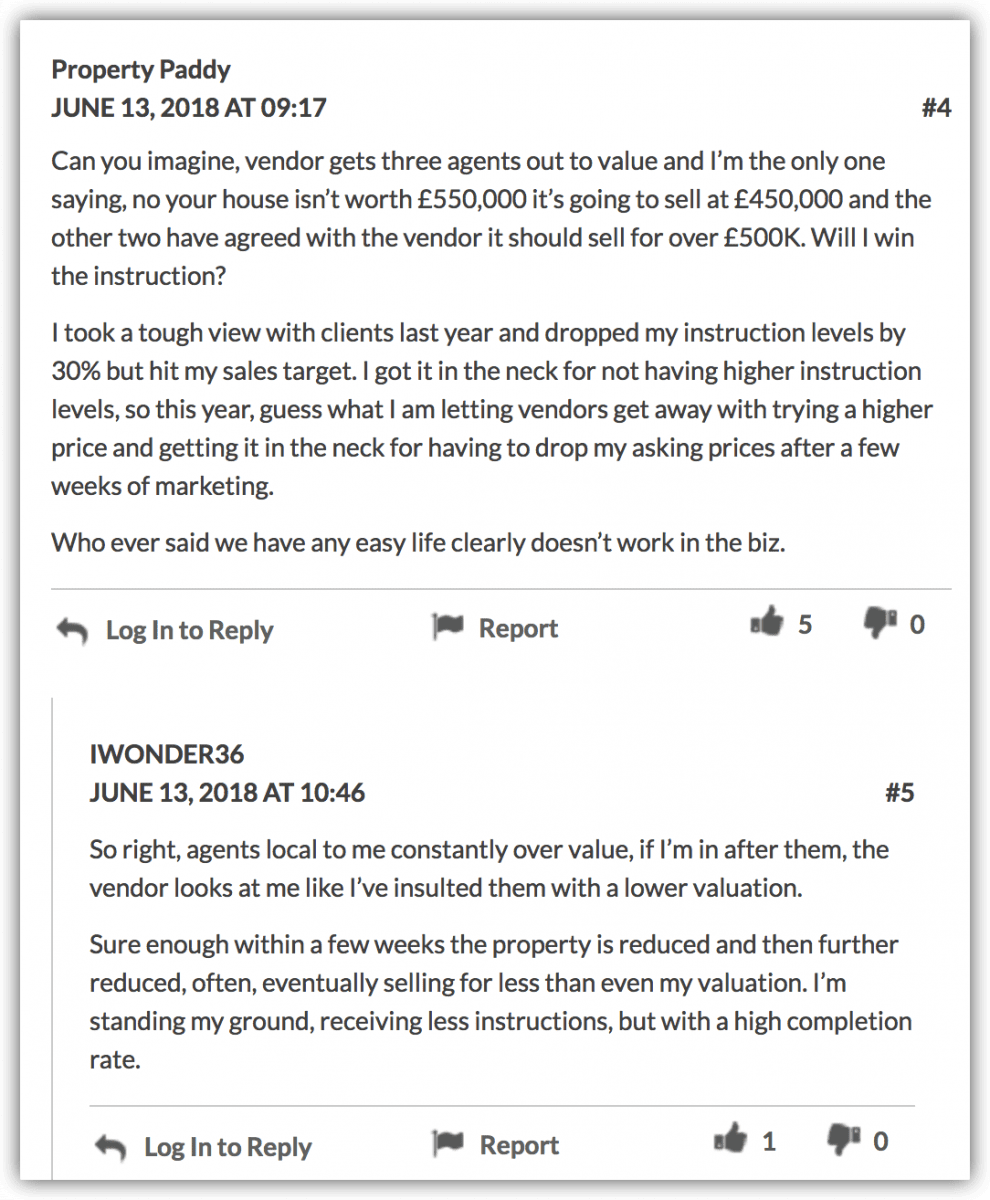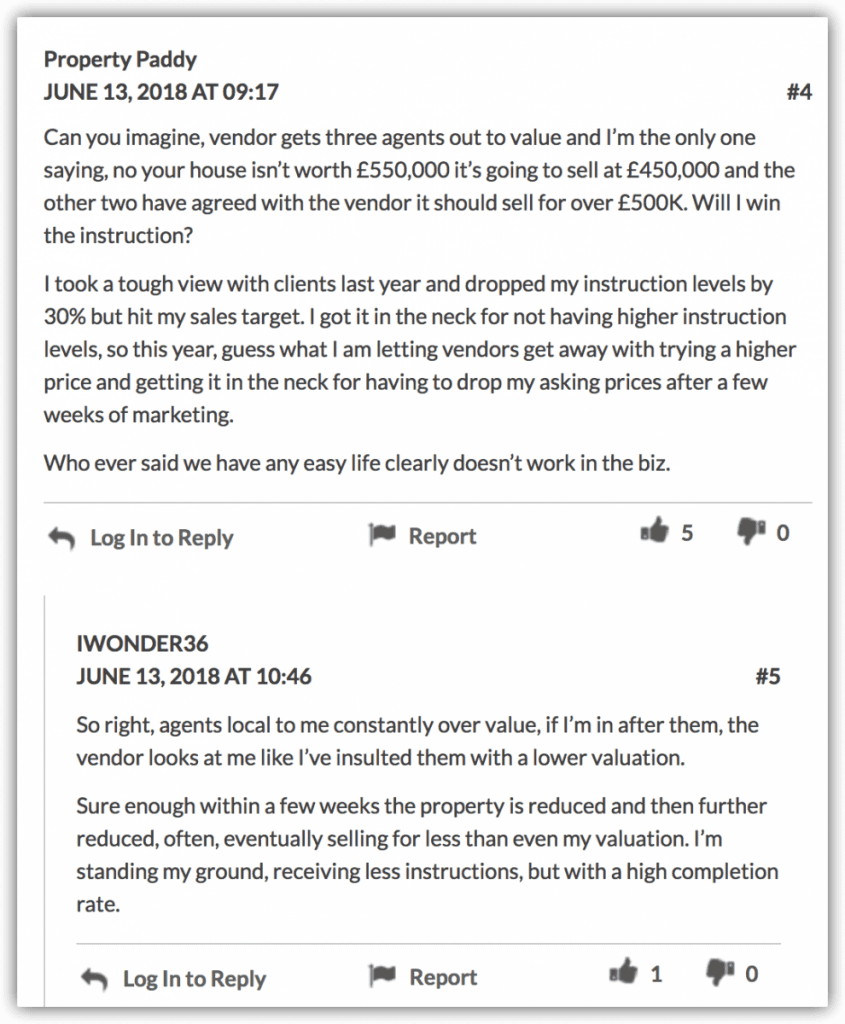 Our story
Listen to a recent interview with our founder Gavin Brazg to find out how TheAdvisory began and why PropCast was created:
Who's behind TheAdvisory
Gavin Brazg – founder, CEO and author of all the in-depth guides on this website.
Outside of TheAdvisory he is a serial house seller, responsible for a multi-million pound Part Exchange fund that buys and sells approximately 150 residential properties per annum.
Originally trained as an Architect at The Oxford School of Architecture & The Architectural Association, Gavin also holds a master's degree from London South Bank University in Property Development, Planning Law & Finance.
Prior to founding TheAdvisory, he worked in the central London commercial property market and been employed by a number of the UK's leading plc house builders.
Gavin lives in London with his wife and two children.
Fun fact: Gavin once spent a year as design assistant to Laurence Llewelyn-Bowen and Anna Ryder Richardson on Changing Rooms (a popular do-it-yourself home improvement show broadcast in the United Kingdom on the BBC between 1996 and 2004).
Under Gavin's guidance, The Observer cited TheAdvisory as:
"dripping in honest-to-goodness practical advice for todays house sellers"
And Sam Dunn, property columnist for The Independent has said:
"TheAdvisory is one of our secret sources whenever writing a piece on selling property. Their advice is 1st-class"
Gavin is a regular property commentator in the mainstream press providing expert insight and analysis for; The Financial Times, Sunday Times, Bricks & Mortar, CityAM, The Express, The Mirror, The Daily Mail, The Independent, The Evening Standard, Property Industry Eye, The Negotiator, The Journal of Prime Residential Research.
Senior figures from the estate agency industry also speak highly of in-depth property guides he publishes (despite the occasional typo):




You can also read feedback from house sellers Gavin has helped:
Contact Gavin Brazg
If you would like to contact Gavin, please send an email to info@theadvisory.co.uk or call 020 3858 9903.
You can also connect with him on social media:
Special advisor to TheAdvisory
Kate Faulkner – one of the UK's most respected housing experts, consumer champion, educator and author.
She has written 11 property books including four for the consumer organisation Which? – Buy, Sell and Move House; Renting and Letting; Develop your Property and Property Investment Handbook.
TheAdvisory are grateful to have a close working relationship with Kate.
She has been instrumental in the creation of our unique PropCast tool, and helping research / shape the content found on this website.
Trusted by the press
How does TheAdvisory generate revenue?
Companies can not pay to be featured on the website but we do generate referral payments to the site from handpicked companies and services.
Doesn't this compromise the site?
We don't believe so.
All our guides are first written from a "what's the best advice for you" stance, and so where appropriate we naturally mention companies and services we either use ourselves or rate highly.
We then approach these companies and services to see if they have a referral (or affiliate) program in place that can generate revenue for TheAdvisory.
We only sign up to affiliate programs that give you an identical (or better) deal than going direct.
If a company or service does not have a referral (or affiliate) program they are still mentioned within our guides.
We are contacted weekly by companies offering to pay us for our endorsement but here at TheAdvisory companies cannot pay to become recommended – They have to be invited, and they are only invited if we use them ourselves or we've researched them thoroughly and rate them highly.
This approach allows us to generate the revenue needed to run this site and provide helpful, practical guides to you for free.
The alternative would be to charge you a fee and put all our content behind a paywall (like many national newspapers are currently doing).
Hopefully you agree with us that the approach outlined above produces a win-win scenario in that you get lots of valuable free content, we get enough money to keep the lights on, all without compromising the quality of the information being published.
---