TheAdvisory is the UK's oldest independent advice and support resource dedicated to serving home sellers.
By sharing insider secrets the public are not meant to know, we help protect you from the financial loss and distress caused by unethical industry practices.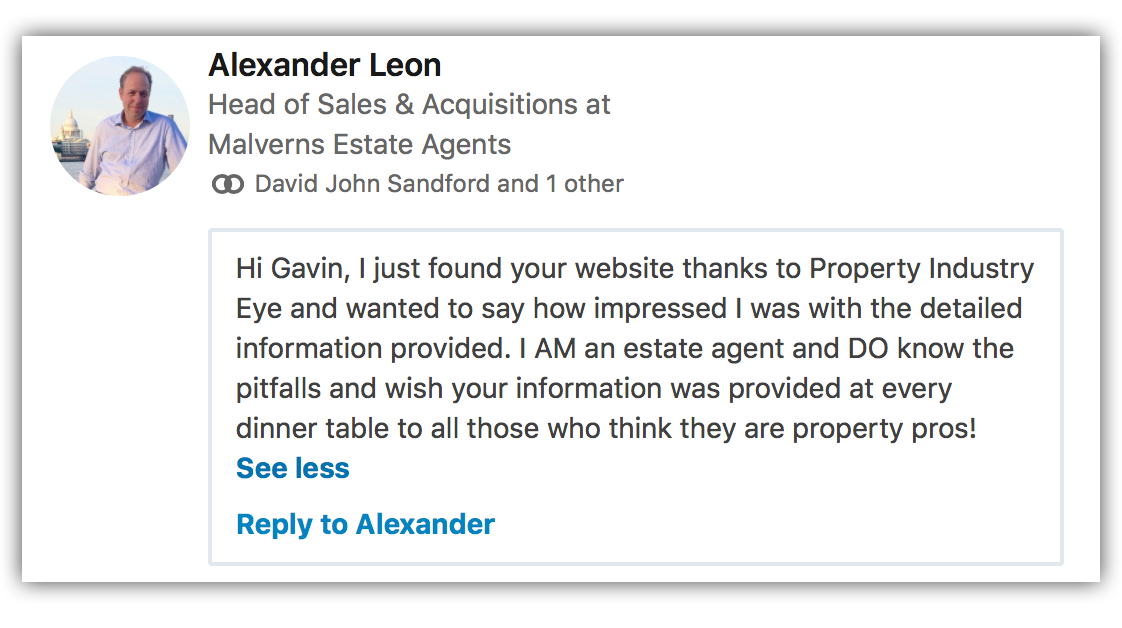 About the founder
TheAdvisory is led by Gavin Brazg who originally trained as an Architect, studied a Masters Degree in Property Development, Planning Law & Finance, worked in the central London commercial property market and has been employed by a number of the UK's leading plc house building companies.
He is a serial house seller personally buying and selling approximately 150 residential properties per annum.
Our experience
All members of the core team are serial property traders and veterans of the UK residential property industry.
Most of the team started within estate agency, and then moved into the corporate property sector specialising in asset management and developer part exchange services.
As a collective we've been trusted to project manage over 6,000 residential property sales for the likes of; HSBC Bank, Barratt Homes, Taylor Wimpey, Investec, Lloyds Bank, McCarthy and Stone, Persimmon Homes, GE Money and Aviva.
In the press
Market commentary from our founder, house selling advice and unique PropCast tool are featured regularly in national and regional press:
What we do
We're here to give you straight talking expert advice on:
How to sell your house for the highest possible price.
How to choose the best estate agent for you sale.
How to choose your conveyancing solicitor.
How to get your sale back on course if it hits the rocks.
How to stay safe if you need to sell fast.
Our story
Listen to a recent interview with our founder Gavin Brazg to find out:
How TheAdvisory began.
Why PropCast was created.
What we believe
We believe many home sellers undersell (and they don't even know it).
We believe the best high street estate agents provide the gold standard method of sale.
We believe that if you want the best possible sale, nothing but the truth will do.
We believe there is a deeply dysfunctional relationship* between the estate agency industry and the general public.
We believe this dysfunction prevents the consistent provision of honest accurate advice from being commercially viable (for many estate agents).
We believe the better informed vendors are, the more likely they will recognise and instruct estate agents that are brutally honest.
We believe first-class (and brutally honest) local estate agents are the custodians of their local market's good health – They make deals happen – They keep people moving.
We believe the health of the UK property market greatly impacts the wider economy, and so all stakeholders should want first-class (and brutally honest) local agents to survive, and thrive in order for them to carry on their important (but often unrecognised) work as the custodians on the ground at a local level.
*The dysfunctional relationship at work: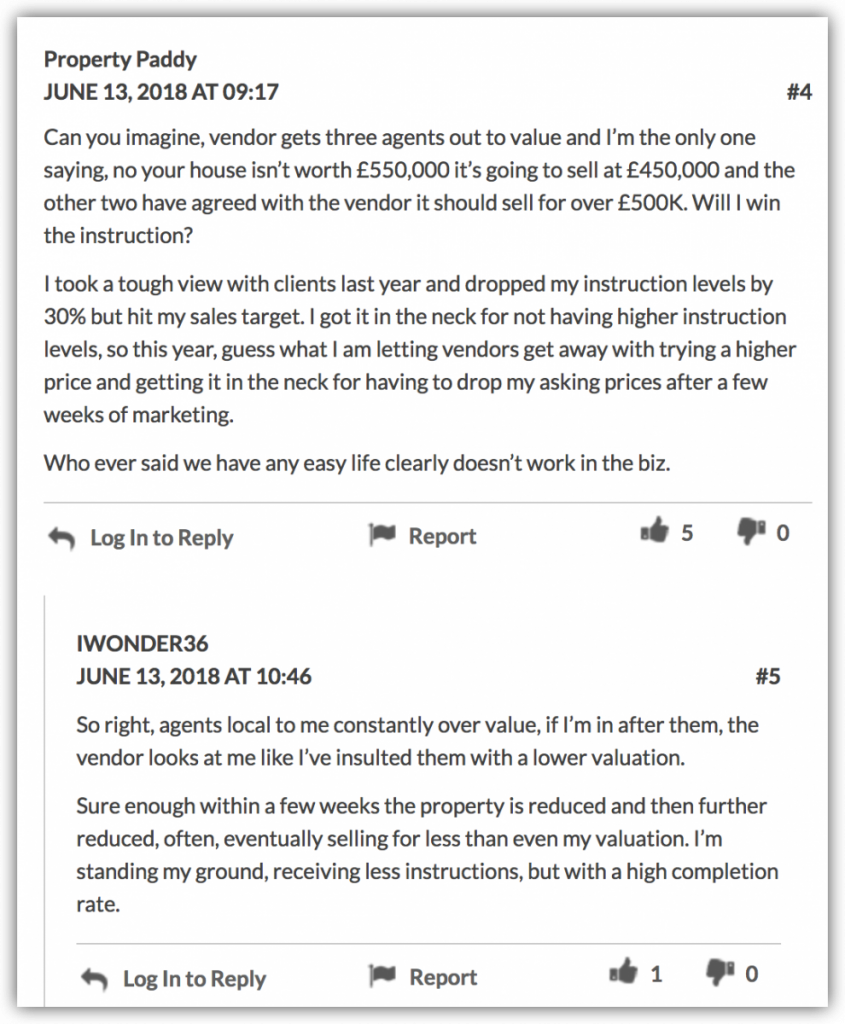 How we're funded
This website is funded by the consultancy fees we earn providing asset management services to members of the public.
We are a small team and so limit client numbers.
Our 'done for you' house sale service is only available to struggling (or vulnerable) home sellers.
We work alongside carefully chosen local estate agents and are not here to disrupt the estate agency landscape…
…We are simply here to act as a safe pair of hands to those that think they've run out of options.
Please get in touch if you need our help.
For estate agents
We're always looking to build relationships with great local estate agents.
If we've not yet met, please use our contact form to get in touch.
---