2023 update


Using Estate Agents
Everything house sellers need to know!
About this guide
Below you'll find everything you could ever possibly want (or need) to know about estate agents.
It's pretty exhaustive so unless you're a total masochist, please don't feel you need to read it all…
Just use the 'Contents' index below to find the bits most useful to you.
And don't hesitate to get in touch if you have any questions or need some hands-on help.
---
---
Frequently Asked Questions
Are there any honest estate agents in the UK?
Yes...a few ;-) Here at TheAdvisory we've bought and sold over 12,000 homes across the UK. As such, there aren't many estate agents we've not had dealings with. Get in touch if you want to know who we feel are the good guys in your area.
Are free valuations from estate agent accurate?
No. Only surveyors are obliged by law to give accurate valuations. Estate agents just give pricing advice. Often an estate agent's desire to get you on their books as a client leads them to give you an overoptimistic appraisal of what they can sell your home for.
Should I use Purplebricks?
We tried them and we were not that impressed. What's more, Purplebricks get paid regardless of whether they sell your home. Our advice is to always use a "no sale no fee" estate agent if you want to get the best price for your home.
Are all estate agents on Rightmove?
No. Some agents are only on Zoopla or OnTheMarket. Unless you are selling in Central London of parts of Wales, our advice would be to always use at least one estate agent that advertises on Rightmove.
A is for...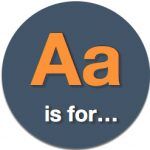 Act of Parliament
The Estate Agents Act 1979 sets out the legal obligations of anyone working as an estate agent.
If estate agents don't comply with the law they can be banned from working as an estate agent.
The UK's lead enforcement authority for the Estate Agents Act 1979 is the National Trading Standards Estate Agency Team of Powys County Council.
It's a noble but tiny team that needs greater resources (and powers) if they are to strike fear into the hearts of rogue agents.
Are they all the same?
It true, estate agents all do roughly the same things…
It's just some do these things significantly better than others.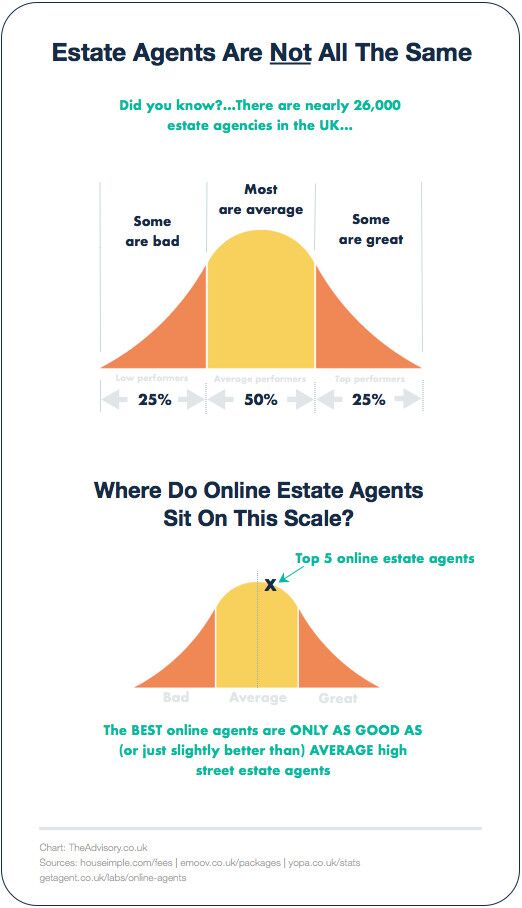 Key Takeaway – Don't settle for anything less than a GREAT estate agent.

Your house sale and bank balance with thank you!
Average salary
An estate agent's salary will vary considerably; depending on the area they work in, the value of the properties in that area and the activity level of the market.
Most estate agencies pay their negotiators a low basic salary along with commission (approx. 10% of the estate agency fee charged to the seller).
The majority of people employed in estate agency are taking home between £20k-£30k per annum.
Typical Estate Agent Salary Packages
| POSITION | BASE SALARY | COMMISSION OTE |
| --- | --- | --- |
| Junior negotiatior | £8k-£15k | £20k-£40k |
| Senior negotiator | £15k-£20k | £30k-£60k |
| Valuer | £20k-£25k | £35k-£50k |
| Office manager | £20k-£25k | £35k-£100k |
Awards
Winning an estate agent award is good for business.
Whether or not they mean anything (or are all transparently judged), being able to slap 'award-winning' on your marketing material boosts credibility and perceived expertise in the eyes of the general public.
Some awards are purely moneymaking schemes for event organisers happy to extort money out of insecure estate agents.
Other awards are rigorous studies into estate agency service levels and so the winners are a more realistic representation of the best in the industry.
It's just there are so damn many of them:
Applicant database
This is a database of all the buyers (that thanks to their interest in one or more of the properties advertised by that estate agent) the estate agent has contact details for.
The more properties an estate agent advertises (currently & historically) in your price bracket, and the more proactive they are in getting these buyers to view your property, the quicker you'll sell and the higher the sale price you'll achieve.
The leading online / hybrid estate agents have huge national applicant databases, BUT locally their databases are small compared to the leading local high street estate agents in your area.
Read: Why savvy house sellers don't use online / hybrid estate agents
B is for...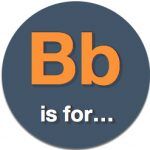 Boards (for sale, under offer & sold stc)
For Sale boards are NOT just free advertising for the estate agent, they're also effective advertising tools that help sell your home.
Unless your local authority have issued by-laws restricting banning them, we would almost always recommend you allow your estate agent to erect one.
If you're struggling to sell, an ageing board marked 'For Sale' can serve as a constant reminder to potential buyers that something is going wrong with your sale.
Popular estate agents have a lot of FOR SALE boards up.
Effective estate agents have a lot of SOLD boards up.
Estate agents are not allowed to place boards outside properties that are not for sale.
If two estate agents are marketing a property, they can both have a board but they should be back to back on a single post.
You'll often see estate agents breaking this rule placing one board on top of another – no big deal but it is a visible symptom of a broken industry where the rules are often flouted because no one is effectively policing them – kind of sums up everything you need to know about 'property' really.
Boards for residential or development use should not be more than 0.5 m2 in area or 0.6 m2 for two joined boards.
Boards should be removed 14 days after the completion of a sale.
For Sale boards are covered by regulation – Town and Country Planning (Control of Advertisements) (England) Regulations 2007 (Class 3).
C is for...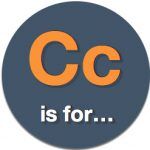 Choosing your estate agent
Your choice of estate agent will dictate not just whether you sell or not, but also; the price you achieve, time it takes and the stress you experience.
When it comes to selling your home for the best possible price, nothing but the truth will do. As such, the best kind of estate agent is a 'tell it like it is' estate agent.
'Tell it like it is' estate agents are never the most popular in any local market because most people want to be told what they want to hear.
Think twice before choosing your estate agent purely on fee. It's one of the most expensive (and common) mistakes a home seller can make.
Pro tip
Do this if you want to sell for the highest possible price:
Choose the agent that is able to generate the most interest in your property (in the shortest time period).
Leave both 'fee' and 'promised sale price' to one side.
Choose the agent first based on integrity, skill and suitability – then together work out the price you should ask for you home.
Bottom line
The agent can't control the price, he can only help you achieve it.
Code of conduct
There are 3 main codes to note however, 95% of estate agents are registered with The Property Ombudsman (TPO).
Comparison tools (performance & fees)
A number of estate agency performance comparison tools have emerged in recent years.
These tools periodically scrape data from websites that estate agents use to advertise properties.
They claim to be able to rank estate agents according to: market share, average time to sell, sales success rate & percentage of sale price to asking price achieved.
Property professionals do not use these tools because they know data manipulation is rife in the industry and as such, the results these tools produce are not guaranteed to be accurate.
There used to be one tool (Vizzi Homes) that was used by professionals, but Zoopla bought it and draped a tarpaulin over it.
Complaints
Contracts (estate agent terms of business)
All agency agreements must fair, unambiguous and comply with the following legislation:
Quick tips:
By law all estate agents must give you written details of your Terms of Business including their fees and charges before you are committed or have any liability towards them (ref: Section 5e TPO code for residential estate agents).
Estate agents are required to give you a 14 day cooling off period if the contract is signed anywhere other that in the estate agent's office.
An estate agent's terms of business are negotiable.
The average contract tie-in period you'll find is 12 weeks but some agents ask for much longer.
In hot markets aim to get the tie-in period down to 4-6 weeks.
In cold markets, 12 weeks is a reasonable commitment to agree to.
Compliance experts estimate as many as 50% of all estate agency contracts are unenforceable.
Estate agents must take particular care in defining & distinguishing between 'sole agency' and 'sole selling rights'.
If the contract contains a 'ready, willing and able' clause, this should be brought to your attention, described and the instances when it can be exercised explained to you in plain English.
If the terms 'sole agency', sole selling rights' or 'ready, willing and able purchaser' are used in the estate agency contract, they must be explained using the statutory wording in the Estate Agents (Provision of Information) Regulations 1991.
Corporate estate agents
The 3 largest corporate estate agency groups are:
Interesting tit-bits
40 years ago all estate agents were independently run local businesses.
There was a focus on 'doing right' by their clients and the reputation of the industry wasn't half bad.
Then the banks, building societies and insurance companies woke up to the idea that if they became estate agents themselves, they'd have a great route to market for selling mortgages products.
Many veterans of the industry cite the 'rise of the corporates' as sounding the death knell for the profession.
Today, corporate estate agencies make up about 30% of all high street branches and management are often accused (particularly by independent estate agents) of being more interested in selling financial products than they are in selling houses.
This is currently a 'hot potatoes' industry issue which to be fair, may not be limited to just corporate estate agencies.
Points of differentiation
Independent agents claim to provide a better and more personal service than their corporate cousins.
Corporate agents claim to be more professional and provide greater exposure to your property though their nationwide branch networks.
There are flaws to both of those claims and the truth is that there are good, bad and average individuals working in both camps.
D is for...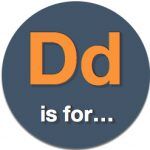 Definition of an estate agent
An estate agent can be defined as:
Anyone who within the course of business acts for a client wishing to buy or sell an interest in land or property by introducing a buyer or seller
Dirty little secret
Come closer and I'll let you in on the dirty little secret of estate agency industry…
Most estate agents are dead scared to tell the truth, just in case the truth is not what you want to hear.
Or as one very successful London agent once told me…
The problem with being an estate agent is that you don't win instructions by telling the truth
Bottom line
The public often fail to reward truth and honesty from estate agents.
As such, there exists a deeply dysfunctional relationship between estate agents and the public.
Reluctantly (but out of necessity) honesty is not the default position for many estate agents.
You need to be aware of this and account for it if you want to the best possible result from your sale.
Directory of estate agents
You want big lists of estate agents? Here you go…
E is for...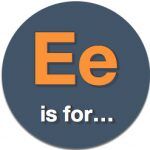 Exams
You don't need to pass any exams to become an estate agent.
However, there are a number of recognised technical awards and qualification attainable.
The Level 3 Technical Award in the Sale of Residential Property is the one an estate agent has to pass if they want to become accepted as a member of the NAEA Propertymark trade body.
It's roughly equivalent to an A-level.
Non NAEA Propertymark estate agents are welcome to take the qualification.
Propertymark Qualifications (formerly the National Federation of Property Professionals (NFoPP) Awarding Body) is the UK's specialist awarding organisation offering industry recognised and regulated qualifications in property.
F is for...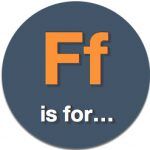 Fees
Typically, an estate agent's commission is a percentage of the final sale price achieved (usually on a 'no sale no fee' basis).
Estate agent fees are subject to VAT.
The average estate agent fee currently sits at 1.18%+VAT (1.42% inc VAT).
Fees have been falling steadily since 2011.
UK estate agents are some of the cheapest in the world.
Read: The savvy sellers guide to estate agent fees
Franchise
An estate agency franchise is for anyone that wants to own an estate agency but doesn't want to create a new brand from scratch (or go it totally alone).
The benefits to owning a franchise are that you get access to; support, tried and tested business systems, marketing materials and off the shelf brand recognition.
Examples of individually owned franchises are the branches of: Your Move, Fine & Country & Winkworths
The UK's most well known estate agency franchise specialists is The Property Franchise Group who oversee the following brands; Martin & Co, CJ Hole, Ellis & Co, Ewemove, Parkers & Whitegates.
G is for...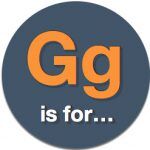 Governing body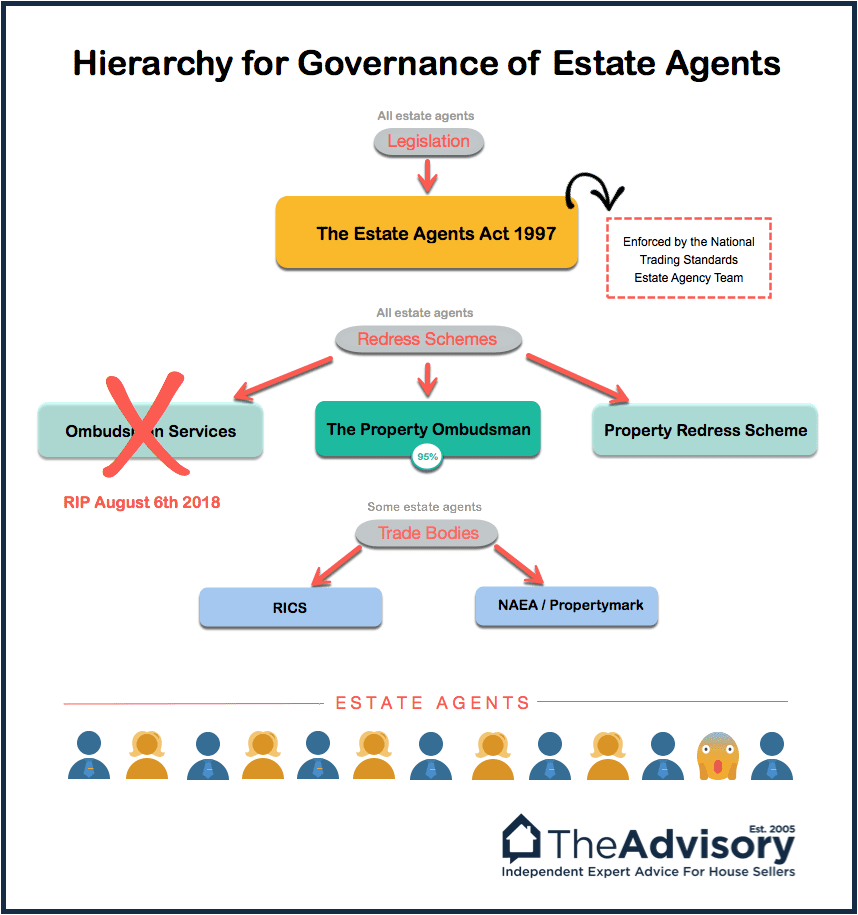 Guide price
Guide prices are most commonly associated with property auctions (where they are standard practice).
Typically the guide price is set below the reserve price (the price the vendor would accept) in order to stimulate interest and hopefully spark competitive bidding.
When it comes to traditional house sales, the right time to consider using a 'guide price' pricing strategy is when selling a particularly unique property of high (and difficult to determine) value.
Or, when selling a property in a market with very high demand (i.e. where multiple interested parties & competitive bidding are expected).
H is for...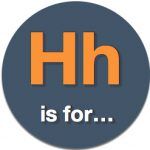 Hairstyles
I'm in no position to pass judgment on hairstyles…
Especially given a long personal history of follicle based misadventure.
However, in the interests of anthropological documentation; I'd like to share a few strong examples of the estate agency hairstyle oeuvre: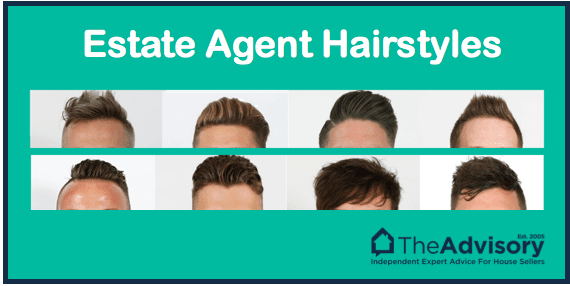 Humour
Selling a house is serious business; still, if you don't laugh you'll cry so here are some of our favourite slices of estate agency humour from Twitter and around the web:
@eabanter – Little nuggets of genius & banter from industry insider
@badrealtyphotos – An ever expanding catalog of the estate agency industry's finest work
And here's a lovely send up of estate agents by Foil Arms & Hog:
Hybrid estate agents
Hybrid estate agents are a relatively new phenomenon that tries to bridge the gap between traditional high street estate agents and pure online estate agencies.
Arguably the hybrid estate agency entered the mainstream consciousness with the launch of Purplebricks in 2012.
Instead of high street offices, hybrid agencies operate from a central call centre but have staff on the ground able to sell the service to you face-to-face and provide assistance such as valuation advice & accompanied viewings.
Typically they charge sellers an upfront fee regardless of whether the house is sold.
They claim to be the consumer champion, providing a much better service at a far lower fee (compare to traditional 'no sale no fee' high street estate agents), but…
According to recent research from Zoopla, 57% of sellers (that used a hybrid or online estate agent) won't use one again.
Compared to high street estate agents (that are hyper-local and know their local market inside out), the operatives on the ground representing hybrid estate agents have a much larger patch to cover.
Hybrid estate agents are unlikely to be able to match the hyper local estate agents' grip on what's really happening in your local market.
Hybrid estate agencies currently only make up roughly 5-6% of the market (approx. 50k-60k house sellers).
Read: Why 'Pro' house sellers don't use cheap hybrid agents
I is for...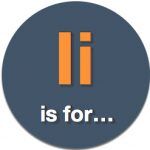 Interview questions
Once you've shortlisted 2-3 estate agents to interview, here are the more important questions a savvy seller will ask:
What redress scheme are you a member of?
How long is the tie-in period on your contract?
How many weeks notice do I have to give?
Is your agency agreement 'sole agency' or 'sole selling rights'?
Is there a 'ready, willing and able' clause within your Terms of Business?
How would you describe the level of buyer demand in the market for properties like mine?
What price do you suggest we market the property at?
What price do you anticipate we will achieve?
How have you worked out these figures?
What evidence are you basing your pricing advice on?
What's the plan if we've not received an offer within 4-6 weeks?
Can you sell this house without advertising it on the Internet?
What are the top 5 houses currently on the market, the buyer of my property is also going to be giving serious consideration to?
Looking again at your pricing advice, do you still feel it positions my house against this competition in such a way as to maximise interest from buyers?
Will you personally be handling my sale?
If not, who will, how will they be supervised and when can they come and tour the property?
How will you be vetting a buyer's ability to purchase my property and meet my timescales?
What techniques do you use to get buyers to increase their offers?
After an offer has been accepted, what will you be doing to push the sale through to completion?
When was the last time you (or one of your negotiators) told a vendor NOT to accept an offer?
Will your agency accompany all viewings if required?
Do the negotiators in your office work on a 'pooled' or 'individual' commission basis?
What are your fees and are there any additional costs or withdrawal fees?
When are fees (and any additional costs) due & when are they payable?
What are your suggestions on how I can make this property more saleable?
Read: The savvy sellers guide to estate agency commission
Incentives
The average 'no sale no fee' estate agent is incentivised to sell your house, but not necessarily incentivised to get you the best price.
Putting incentives in place (over and above the agent's standard fee) is your insurance policy against 'average' estate agency practices.
That said, proper estate agents leave nothing on the table because it's the right thing to do and they have integrity.
It's standard practice for professional property traders (i.e. experienced house sellers) to use one or more of the techniques below:
Sliding scale fee incentive
Profit share fee incentive
Personal bonus (offered with the permission and full knowledge of the agency branch manager)
Multi agency (winner takes all)
Read: Insider guide to estate agent fees and incentives
Industry issues
Below are the current 'hot potato' issues from within the estate agency industry:
£250m = A very well funded propaganda war
| DISRUPTOR | MONEY RAISED |
| --- | --- |
| Purplebricks | £97m |
| Yopa | £58.6m |
| HouseSimple | £33m |
| easyProperty | £27m |
| emoov | £16m |
| EweMove | £9m |
| House Network | £5m |
| Settled | £2.4m |
| Sellmyhome | £1m |
| Doorsteps | £507,000 |
source: Property Industry Eye / figures correct as of Feb 2018
Industry structure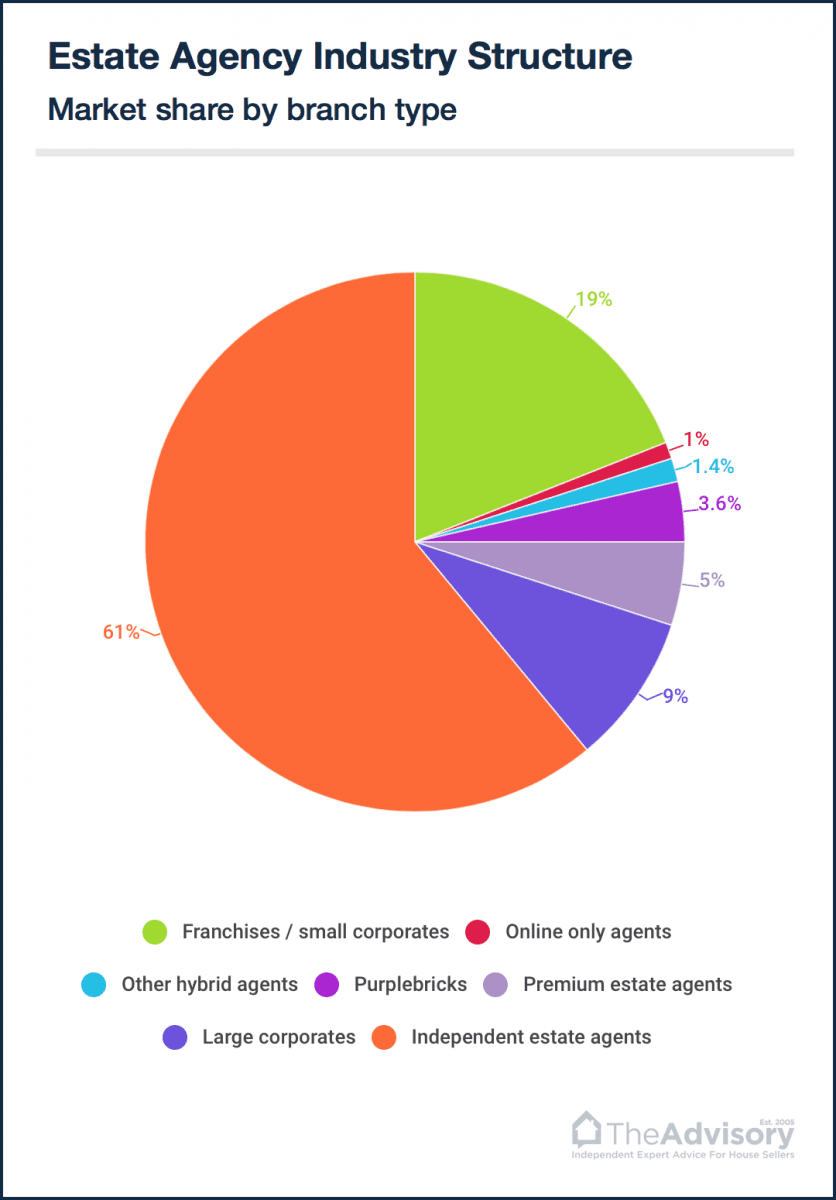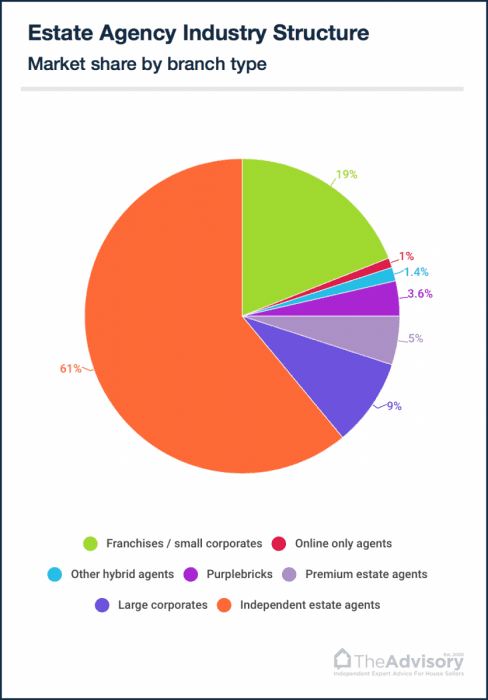 Independent estate agents
Independent estate agents are the backbone of the UK property market making up over 60% of all estate agency branches.
They vary considerably from single branch outfits to multi-branch nationwide operations.
Often highly critical of corporate, hybrid & online estate agents, the independents put forward a message they are more connected to the local community, provide more personal service and generally care more about their clients.
Another common message from the independents is that they care more about helping people move home (to the right home) than they do about making money through the sale of ancillary products.
There was a recent attempt to unite independent agents so they can speak with one voice; it failed.
Influencers, agitators & commentators
Nowhere near exhaustive list of influential and interesting tweeps covering the property market and estate agency industry:
J is for...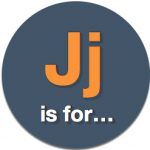 Jokes
Two small boys, not yet old enough to be in school, were overheard talking at the zoo one day:
"My name is Billy. What's yours?" Asked the first boy.
"Tommy." Replied the second.
"My Daddy's an accountant. What does your Daddy do?" Asked Billy.
Tommy replied, "My Daddy's an estate agent."
"Honest?" Asked Billy.
"No, just the regular kind." Replied Tommy.
Jargon
Agency Agreement
This is the written agreement between you and the estate agent setting out the estate agent's Terms & Conditions of business.
Applicant
A person looking to buy a property that's registered with an estate agent.
Comps' (comparable evidence)
These are other properties like yours that have sold historically or are currently for sale. What estate agents and surveyors should look at to justify pricing advice or survey valuation figures.
Vendor
That's you! A house seller.
Exchange of contracts
This is the point in the process of a sale where both buyer and seller have entered into a legally binging contract under which the buyer agrees to buy the house and the seller agrees to sell it.
The contract set out the terms of the sale. Such as the price and completion date.
Completion
This is the final milestone in your sale and is the point that legal ownership of the property changes hands.
Instruction
A property that is listed by the agent for sale. You as a seller will 'instruct' an estate agent to sell your house.
TPO
The Property Ombudsman (free & impartial redress scheme)
NAEA
The National Association of Estate Agents (a trade body)
RICS
Royal Institute of Chartered Surveyors (professional body)
K is for...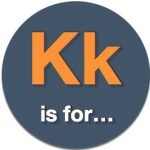 Key performance indicators (KPI)
Estate agents monitor KPI's because they help measure:
The health of their business
How individual members of the team are performing
How the agency as a whole is performing against their competition
Due to widespread data manipulation in the industry, it's extremely hard to independently verify an estate agent's claimed KPI's.
In-house though, the most common KPI's monitored by estate agents are:
Total market share
Ratio of valuation appointments to instructions
Listing to sold ratio
Percentage of price reductions
Percentage of fall thoughts
Percentage of properties withdrawn without selling
Number of viewings arranged
Number of viewing to offers
Average time to agree a sale
Agreed sales to exchanges ratio
Number of applicants registered to mortgage appointments
Percentage of original asking price achieved
L is for...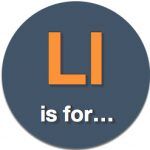 Laws
Here's the big list of legislation estate agents should be familiar with:
Local knowledge
When an estate agent's local knowledge is mentioned, the public tends to think this refers to an agent's knowledge of where the local post office is and what schools are in the area.
As such not much value is put in the concept of an estate agent's local knowledge because all the stuff the public think it refers to is easily and freely available on the web.
It is also a concept that has been intentionally dumbed down as part of the propaganda war waged by online estate agents, who push a message that the Internet has nullified the added value a local high street estate agent can bring to the house sale process.
In reality 'local knowledge' should be referred to, as 'local market knowledge' and house sellers should hold an estate agent's grip on it in much higher regard.
LOCAL MARKET KNOWLEDGE = KNOWING APPLICANTS (their motivations, budgets, offers on other properties, requirements, timescales, the difference between their wants & needs).
This intel on the buyers (currently active within your market) is NOT available anywhere other than through a local high street estate agent (active in your price range).
It's the kind of Intel that can make the difference between selling & not selling (or achieving a average sale price as opposed to a premium sale price).
Read: Why savvy sellers use local estate agents
M is for...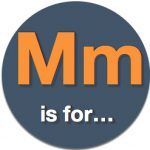 Market share
This is the percentage of all the properties for sale within a given area (&/or price range) that an estate agent is instructed on.
The greater an estate agent's market share of properties within your home's price range, the more applicants (buyers) they should attract to their agency (and have on their database).
If they are proactive, the agency that attracts the most applicants should provide you with the greatest market reach and generate the most interest in your property.
Memorandum of sale (MOS)
This is a document drafted by your estate agent once an offer is accepted.
It sets out the parties to the sale (buyer, vendor and respective conveyancers), the property address, the council borough and any special terms agreed between you and the buyer.
Mortgage broker
Estate agency referrals to mortgage brokers are a hot potato issue at the moment.
The accusation is that certain estate agents are forcing buyers to take an appointment with their in-house broker, before they will pass on any potential offers to their vendor clients.
These agents claim they are simply protecting their vendor clients by following a procedure that allows them to financially qualify buyers.
Critics say these estate agents are more interested in earning referral income from selling mortgage products than they are in protecting the interests of their vendor clients.
Naturally this issue is nuanced, and not all estate agents force buyers to engage with a referred mortgage broker.
Here's a lively discussion on Property Industry Eye that will give you a feel for the range of different attitudes estate agents have towards this issue.
Bottom Line: You are under no obligation to use an estate agent's in-house mortgage broker.
Marketing
When you instruct an estate agent to market your home, the basic initial marketing program will be as follows:
Sale particulars will be produced which include; photos, room dimensions, a floor plan and descriptive details of the property (and unique selling points).
Online advert created and uploaded to the major property portals (not all estate agents are signed up to all of the portals so check which ones your estate agent uses).
For Sale board erected.
All prospective buyers registered in and around your corresponding price range will be contacted (preferably by phone).
Viewing appointments arranged.
Methods of sale
There are 3 main methods of sale of properties in England & Wales:
Private treaty
This is a sale between individuals that negotiate with one another (usually via an estate agent) until an agreement is reached that is acceptable to both sides.
Most house sales are undertaken by private treaty.
Auction
This is a sale that has a set time period, as the sale will take place on a specified date and time. All bidding will take place at a single point in time.
Tender
This is very similar to auction except that potential buyers will only have the opportunity to make one bid (usually submitted in writing in a sealed envelope).
Market appraisal
This is an estate agents' estimate of your property's value – it is their appraisal of your property for sale in the current open market.
There is no guarantee of accuracy and because deliberate overpricing is rife in the industry, you must not take an estate agent's market appraisal at face value.
Arguably estate agents should use the term "market appraisal" instead of 'valuation" given lenders (and courts) won't accept an estate agent's estimate of value as a reliable measure.
Only surveyors provide "valuations" that lenders and courts will accept (but they can cost upwards of £150).
Read: How much is my house REALLY worth?
Misleading claims
Misleading claims from within the estate agency industry usually relate to:
Overstating market share
Claiming to have buyers waiting (when they don't)
Overstating sales performance metrics
Overstating potential fee savings achievable
Although misleading claims can (and do) come from all types of estate agents, recently there seems to be a disproportionate amount of misleading claims coming from the online / hybrid sector.
The Advertising Standards Authority (ASA) is the UK's independent advertising regulator. It is their job to make sure ads across UK media stick to the advertising rules (the Advertising Codes).
Sadly the ASA do not issues fines, but they can refer repeat offenders to Trading Standards &/or Ofcom.
Typically, complaints are 'informally resolved' meaning all a company need do is amend the offending advert or promise not to use it again in the public domain.
To observers of the estate agency industry it seems the 'informally resolved' protocol does not operate effectively as a deterrent to those happy to mislead.
N is for...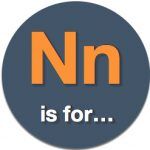 Negative reputation
Estate agents continually come out bottom in any 'professions we trust' polls (usually beaten only by politicians and sometimes journalists).
Without doubt it's the profession the UK loves to hate.

However, as with any industry, the moral, ethical & professional standards of those working within estate agency are on a spectrum.
It's just that in estate agency, the really good agents are very much in the minority.
As such, when buying and selling a home, coming into contact with at least one bad estate agent is statistically almost unavoidable.
Fundamentally though, because estate agents sit in the middle of property transactions (which by their very nature are messy / stressful affairs) they will never escape attracting negativity towards themselves (no matter how good they are).
Estate agents are the whipping boys (and girls) of the home moving experience and most of the great estate agents we know readily accept that's just part of the job.
Catch 22
It must be tough for good agents because even when they do everything right; get buyers through the door, get a decent offer quickly and shepherd the sale though to completion without any problems….
The perception from their vendor client is either:
Selling houses is money for old rope and so the agent doesn't really deserve the fee.
The sale was too easy and too quick and so the agent undersold the property.
Conversely, as one estate agent explains: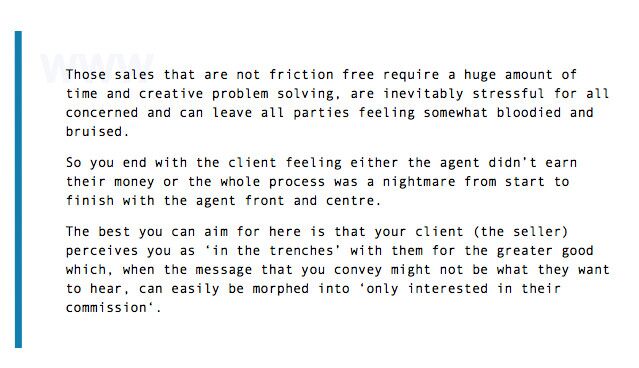 Negotiation
When it comes to negotiating with buyers, estate agents primarily act as a buffer that allows 'emotion' to be taken out of the equation.
Lets assume you've found your dream home but to secure it you need to get yours under offer:
A buyer comes along and their opening offer is cheeky, below what you're after and only just allows you to secure your new home (as long as you get a loan from your parents).
Without a buffer & the advice of an experienced professional, understandably you might be dead scared not to accept this cheeky offer.
So who do you think is the one to advise you to hold your nerve, knows this buyer is also desperate, and ultimately helps you secure an extra £25,000 allowing you to move (without having to tap your folks for a loan)?
The answer of course is a good estate agent with ethics and integrity.
That said a poor agent would have pressured you into accepting the initial offer, as that would have been the route of least resistance to securing their commission.
Bottom line
Estate agents should do more than just 'pass on' offers and they absolutely should not pressure you into accepting a low offer.
Sadly there are a great many estate agents shirking their professional duties:
In 2017 Government asked 765 successful house sellers about their experience using estate agents…
In total, over half (56%) of sellers said that their agent did not offer any particular advice over whether or not to accept the offer.

No sale no fee
Most high street estate agents offer a 'no sale no fee' service as standard.
Their fees only get paid once legal completion of your sale has taken place.
Agents that have a 'ready, willing and able' clause in their contracts do NOT provide a true 'no sale no fee' service (as any average member of the public would expect).
Because 40% of successful house sellers change agent at least once* – it's advisable to avoid paying upfront (or on a 'pay for failure' basis) for estate agency services and use 'no sale no fee' instead.
*source: Rightmove / 'Winning instructions' webinar Oct 2017
O is for...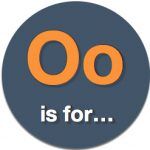 Ombudsman
Ombudsmen exist to deal with complaints from ordinary citizens and consumers about most public bodies and some services in the private sector.
The services provided by ombudsmen are free of charge.
Approximately 95% of all estate agents in England, Wales & Northern Ireland are members of the scheme run by The Property Ombudsman (TPO).
The Property Ombudsman is not a regulator and does not have the authority to take regulatory or legal action against an agent, impose fines or dictate the way agents conduct their business.
Online estate agents
Online estate agents are a product of the Internet and the rise of property portals like Rightmove & Zoopla.
When they first came onto the scene back in the early 2000's they were positioned as an alternative to private sales (FSBO) and a cheap way to get your property onto the portals.
Today they position themselves as a superior (and cheaper) alternative to full service local estate agents.
According to recent research from Zoopla, 57% of sellers (that used a hybrid or online estate agent) won't use one again.
Most online estate agents have morphed into hybrid estate agents having seen the amount of money Purplebricks has been able to raise on the Alternative Investment Markets (AIM).
Read: Why savvy house sellers don't use online estate agents
Overpricing (deliberate)
The public tends to believe that estate agents undervalue property in order to make them easier to sell.
This does happen but it's not the norm and here's why:
There are over 25,000 estate agencies in the UK chasing after a slice of approx. 1m transactions per year.
There simply are not enough sales to go round and so competition between estate agents for instructions are fierce.
Given most vendors are swayed by an optimistic valuation delivered by a credible looking estate agent, deliberate overvaluation is endemic because it's such an effective way to secure instructions.
Deliberate overpricing is the cultural cancer at the heart of estate agency and a core contributor to why the industry has such a negative reputation
Some agents claim vendors (i.e. you) are to blame for overpricing as they're the ones with the unrealistic expectations.
Here at TheAdvisory we don't buy that and feel the burden rests on the estate agent to educate the vendor or decline the instruction.
The two sides of that argument are well represented and worth a read here.
Good estate agents justify their pricing advice
When an estate agent tells you a price, they need to also talk you through how they worked it out – i.e. The 'evidence' in the market that backs up their pricing advice and proves it's realistic.
The evidence they should reference is as follows:
Historic sold properties
Recently sold / under offer (but not yet registered at HM Land Registry)
Recent to market (for sale)
Stuck on market (unsold)
Bottom line
What is key to understand as a house seller is that overpricing leads to underselling [1], not selling [2] or the realisation you can't afford that new home you initially believed you would be able to.
There is a real cost to 'testing the market'.
It's fair to think if you advertise at a high price 'buyers can alway make an offer' but in reality buyers will offer on realistically priced property before they'll offer on overpriced property. Or worse, they simply won't go view your property at all [3].
As a vendor, your best defence against deliberate overpricing (and it's negative effect it will have on your wealth) is knowledge the issue exists so you don't just take estate agents' pricing advice at face value.
Read: How much is your house REALLY worth
Obligations (& responsibilities)
By law, all estate agents have obligations and responsibilities owed towards their clients.
Custom & Common Law Responsibilities
Estate agents are required:
Not to allow conflicts of interest to arise
To act honestly in the interests of the seller
To carry out any lawful instructions
To exercise reasonable skill and care
Not to make a secret profit
To observe confidentiality
Not to delegate instruction to another party without approval
Provision of Information Regulations 1991
Estate agents are required to:
Explain the terms of their agency contract before the seller is committed to the agent
Put the terms if the estate agency contract in writing
Use statutory wording for certain terms used in estate agency contracts
Explain how much the seller will have to pay for the estate agency service or how the fee will be calculated
Disclose what tie-in services might be offered to buyers
Undesirable Practices Order 1991
Estate agents are required to:
Not discriminate between buyers who are not taking services
Not misrepresent offers or the buyer's status
Disclose any personal interest or connected person in writing to buyers and sellers
Forward offers in writing to sellers as soon as possible
Inform sellers in writing that services are being provided to buyers
Consumer Protection from Unfair Trading Regulations 2008
Estate agents are required to:
Not make false or misleading statements about properties being sold
Disclose sufficient information to enable consumers to make informed decisions.
The Consumer, Estate Agents and Redress (CLEAR) Act 2007
Estate agents are required:
To belong to an approved redress schemes
Consumer Contracts (Information, Cancellation and Additional Charges) Regulations 2013 (CCRs)
Estate agents are required:
To notify clients of their rights to a 14 day cooling off period if the agency contract is signed away from the estate agent's place of work
Provide an appropriate cancellation notice within the agency's written terms of business (presented in the prescribed format)
Opening hours
Typically Opening Hours For High Street Estate Agents
| DAY | HOURS |
| --- | --- |
| Monday | 9am - 5pm/8pm |
| Tuesday | 9am - 5pm/8pm |
| Wednesday | 9am - 5pm/8pm |
| Thursday | 9am - 5pm/8pm |
| Friday | 9am - 5pm/7pm |
| Saturday | 9am/10am - 4pm/5pm |
| Sunday | Closed/10am - 1pm |
P is for...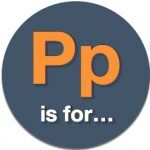 Photography
Undoubtedly, good photos will help to generate interest in your property.
Estate agents are recommended to use a minimum of 6 photos within online property adverts.
Make sure your agent leads with the 2 best photos (the two that you're your property stand out from the competition) as they are the ones seen in the search results of Rightmove & Zoopla.
Not all estate agents use professional photographers but in this day and age, there is no excuse for poor photography. If you are not happy with the photos your estate agent has taken, get them to take them again.
Beware of estate agent that overuse wide-angle lens that make rooms look much bigger than they really are. These photos will help get buyers though the door but these same buyers will be disappointed once they're there.
If anything, you want to under-promise with your photos and then over deliver in the flesh – not the other way round.
Post & pray
A 'post & pray' estate agent is one that simply posts your property up on Rightmove / Zoopla and prays the phone rings.
Sadly, a great many agents fit this description (both internet agents & high street agents).
Irritating day of calling estate agents. Few attempt a match to my requirements or sell their stock, just tell me "it's all on Rightmove".

— Tracy Kellett (@buyingagent) July 31, 2017
The good news is that there are proactive agents out there – you just need to know how to recognise them.
A proactive estate agent will bring far more value to your move than a member of the 'post & pray' brigade.
Q is for...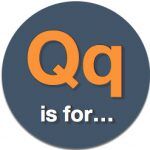 Questions (agents should ask applicants)
There's an art to registering applicants (potential buyers). And yhe better the questions the estate agent asks, the more effective they will be at matching applicants to properties (and the better they'll be at selling your property).
If you mystery shop estate agents (pretending to be a buyer) and an agent asked even 50% of the questions below, know this – you're speaking to an above average estate agent:
Why are you moving?
When do you need to have moved by?
How long have you been looking?
What are you currently paying in rent (if relevant)?
Describe your ideal home to me?
What's the best property you've seen and why?
If I show you the perfect property, what's the maximum price you would pay?
How far have you got in arranging finance on your purchase?
What's the situation regarding your own property?
Qualities (of a good agent)
The greatest qualities a good estate agent has are honesty & integrity.
Honest estate agents with integrity tell clients what they NEED to hear – the truth.
Poor & average estate agents lie or compromise their integrity by telling clients what they WANT to hear.
Qualification
R is for...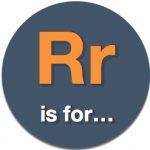 Regulation
Referral fees
If an estate agent recommends any of the following to you (or to buyers), it's possible they will be receiving a referral fee (of varying size):
Conveyancing services
Mortgage / Financial services
Utility switching services
EPC (to a minor extent in most cases)
Building & Contents insurance products
Removal firms
Double-glazing providers
Builders / Contractors
Architects
Surveyors
Regardless of whether a referral fee is being earned, if an estate agent intends to offer potential buyers; surveying, financial, investment, insurance, conveyancing or other services, the estate agent must advise you of this either in writing or within their Terms of Business.
There is nothing wrong with estate agents earning referral fees, as long as the service being recommended is being recommended based on quality of service (not size of referral fee).
Review websites
Estate agency review websites have come under the spotlight recently amid allegation of manipulation.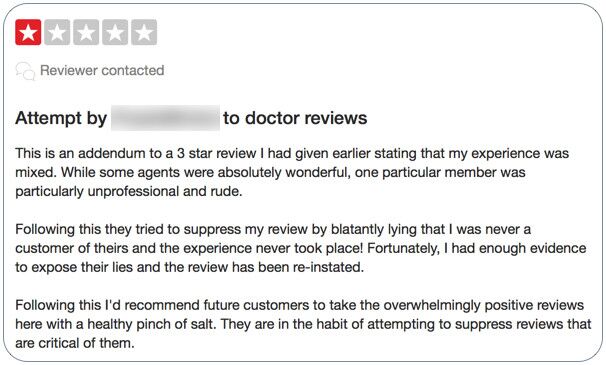 Bottom Line: Review websites are relatively easy to manipulate. Take them with a healthy pinch of salt
Pro Tip
To get a potentially truer picture of customer services satisfaction levels for any company you're considering giving your business to, check the following:
Not that the above are perfect either, but at least you can interact with real people, instead of just reading company reviews (which may or may not have been carefully curated to present them in the best possible light).
Role (of an estate agent)
In terms of basics, an estate agents role is to:
Provide a market appraisal and pricing advice
Advertise and promote your property
Qualify buyers and negotiate offers
Help progress your sale through to exchange of contracts and legal completion.
But, there is a less well appreciated / understood point I want to make:
No estate agent can sell a property to someone that doesn't want that property.
However, what an estate agent can do (if they're good) is 'sell the viewing', encourage offers and match applicants to properties they may not initially have thought satisfied their needs.
An estate agent's primary role is to help facilitate, support, advise, inform and educate buyers – this is all done in an attempt to subtly earn their trust and influence their actions.
None of the above should be underestimated by sellers because this results in offers (as illustrated by the findings of a recent Government study):
Nearly two thirds of buyers (63%) reported the estate agents encouraged them to offer on the property.
Nearly one in four (39%) felt that they had put in an offer sooner or at a higher level, or both, than they wanted to. Read: Why 'pro' house sellers don't use online / hybrid estate agents
Roles (within an estate agency)
When you walk into a high street estate agency, the typical cast of characters you'll meet are as follows:
Office manger – responsible for day-to-day running of the business and performance management of the staff (in small independent estate agencies this is likely to be the owner).
Senior Negotiator – responsible for sales progression
Valuations Manager – responsible for market appraisals
Negotiators – responsible for conducting viewings, agreeing property sales and passing leads to mortgage consultant
Part-time negotiator (weekends) – responsible for covering negotiators on their days off, conducting viewings, agreeing sales and passing leads to mortgage consults.
Mortgage Consultant – responsible for offering mortgage products to potential buyers.
Office Administrator – responsible for general office admin tasks
In 'corporate' agencies there are further characters (behinds the scenes):
Board of Directors (PLC level)
Regional Directors – responsible for the performance of an entire region of offices.
Area Manager – Responsible for the performance of a group of estate agency branches within a region.
S is for...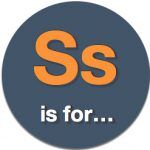 Switching estate agents
If you get to the point where you feel your agent is not going to find you a buyer within a reasonable period of time, you should give serious consideration to switching your estate agent.
Expect your current estate agent to try to persuade you to stick with them a little longer.
Check the terms of your agency agreement before you instruct a new estate agent for the following:
The required notice period
Any withdrawal fees
An estate agent can be entitled to claim their fee if you sell to a buyer who has previously been introduced to your property by that estate agent.
The time period for their entitlement to this claim is longer than you may think – 6 months if you sell through another estate agents and 2 years in all other circumstances.
To avoid potential commission disputes, it's essential you get (in writing) from your old estate agent the following:
Confirmation they have taken the property off the market
A list of all the names of all the purchasers they feel they have 'introduced' to your property
Speak
One has to have a heart of stone not to enjoy the poetic beauty of estate agent property descriptions – Am i right or am i right!?
Some truly are master wordsmiths crafting little glitter rolled turdlets to appease their vendor gods.
We particularly love it when one starts their opus minimus by announcing how 'delighted' they are 'to present to market….' – Bet you are pal!
If you're not familiar with the peculiarities of estate agent speak, the Guardian has an excellent primer on the subject.
There is even a browser plugin that works with Rightmove that acts as an estate agency jargon translator – highly recommended and very funny.
Finally, our good friend Jerry Lyons exposes the truth behind estate agent property details in the following video (contains a little swearing):
Stereotype
"Cheap suit, strong aftershave, flash car and charging the public a fortune for not much more than opening a couple of doors and pointing out where the kitchen is."
….That's the classic estate agency stereotype reinforced by the media and anti-high street estate agency wannabe disruptors.
There's no smoke without fire but still, we hate this stereotype because it unfairly labels all estate agents and diminishes the public's appreciation of the very real value a good estate agent can bring to their sale.
That said, good comedy is always worth signposting 😉
T is for...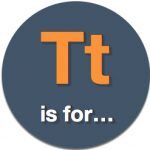 Training
In addition to learning on the job by shadowing more senior staff, there are a number of options available to estate agencies wishing to train their staff:
NAEA / Propertymark run a number of qualification and short courses presented by experts in their field.
There are a number of specialist estate agency trainers and companies providing bespoke training (particularly focused to the small to medium sized estate agencies).
Large corporate estate agents tend to keep their training in-house with courses run by retained staff or outside experts.
Trainers
In the US most relators (estate agents) have a coach / guru.
It's big business and the US gurus (in the most part) seem to be pretty odious characters who charge agents huge sums to coach them in unsavoury activities like aggressive cold calling, public begging and general sharp tactics.
UK estate agency trainers are different and really rather decent people that care about the reputation of the industry and the service estate agents provide to the public.
Agents that use specialist coaches should be applauded.
Big names in the UK include:
Tricks
Not all estate agents are sharks or tricksters (not by a long chalk).
That said, some of the more common tricks prevalent in the industry are as follows:
Trade publications
Here are the main sources of industry news for estate agents:
Trade bodies
Trade bodies representing the interests of sales agents include:
NAEA – National Association of Estate Agents
RICS – Royal Institute of Chartered Surveyors
CIELA (defunct)- The Charter For Independent Estate & Letting Agents
Never loose sight that the primary role of any trade body is to represent and protect the best interests of their members (not yours).
U is for...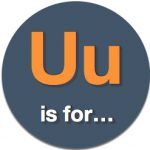 Undesirable Practices Order 1991
This legislation was brought in to protect both buyers and sellers and worth knowing about.
Undesirable estate agency practices include:
Discriminating between buyers who are not taking services
Misrepresenting offers or the buyer's status
Failing to disclose any personal interest or connected person in writing to buyers and sellers
Failing to forward offers in writing to sellers as soon as possible
Failing to inform sellers in writing that services are being provided to buyers
Read: The Estate Agents (Undesirable Practices) Order 1991
V is for...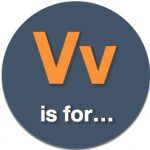 Valuation (free)
Let's be clear – estate agents don't provide 'valuations' unless you pay them. What they provide is 'advice prior to a possible marketing campaign' which is completely different and is worth as much as they charge – usually nothing! pic.twitter.com/X9LHo4KL2V

— Henry Pryor (@HenryPryor) March 7, 2018
Be in no doubt, free estate agent valuations are not to be taken at face value.
The free valuation is a pitch to get the property onto the estate agents books and an opportunity to sell the services of the estate agent.
Free valuations are a root cause of deliberate overpricing to win the instruction.
Good estate agents will approach a free valuation with the goal of giving you the correct professional advice – they tell you what you NEED to hear not what you may WANT to hear.
Average and poor estate agents do the opposite and approach free valuations with a view to telling you whatever it takes to gain your instruction.
Read: How much is your house REALLY worth
W, X, Y, Z is for…
To be honest, we just can't think of anything for these letters.
If you have any ideas, please, share them in the comments section…
Related guides